Today I bring to you our first prototype of the giant Thorn-Worm boss!
Of course, the graphics are mostly WIP, and the boss fight won't take place here (we just used this area for testing purposes), but the encounter itself is fully playable and just in need of some minor tweaks: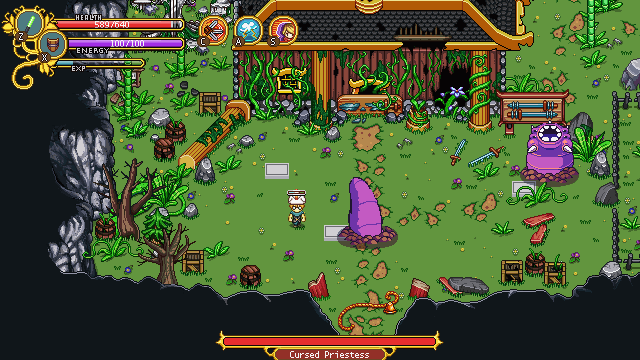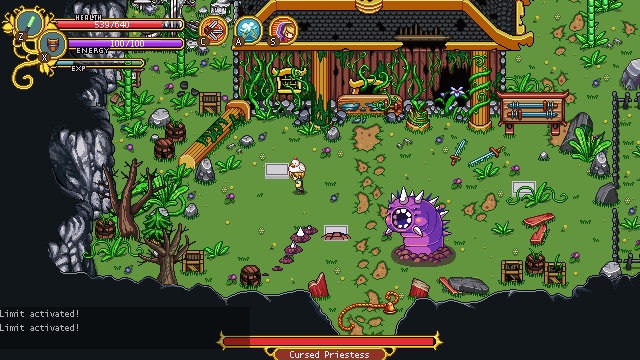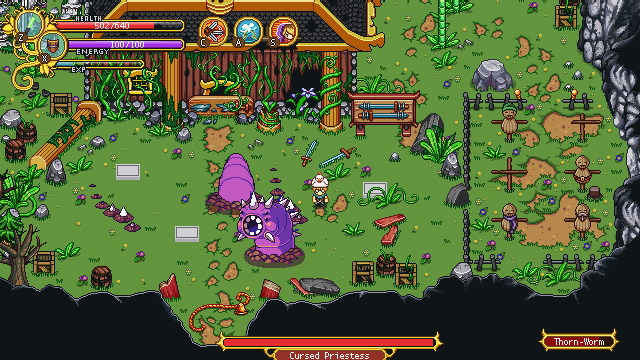 Remember, this is just the first step of the encounter. Once you've done some damage to this guy, you'll end up with two of these on the playfield! Oh dear..