—My Games—
A selection of my main projects:
Secrets of Grindea is an old-school RPG with co-op support for up to 4 players. It is a tribute to and sometimes a parody of the old SNES games so many of us grew up with and loved!

I've been the background/UI/portrait artist and co-designer for Secrets of Grindea since 2011 and it's truly a labour of love, soon to be completed and released properly. For now, it's available through our website and Steam as Early Access.
—Screenshots:—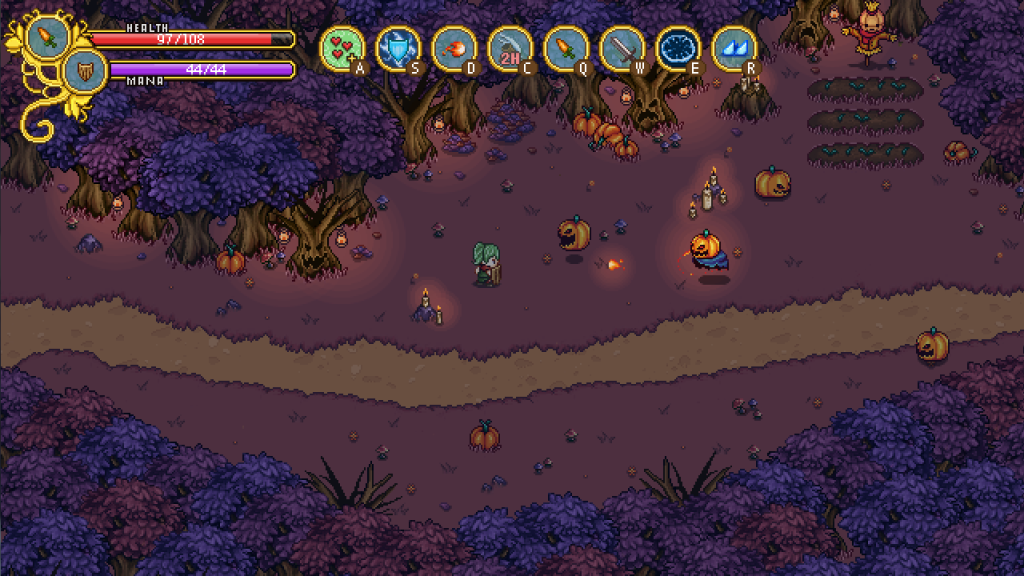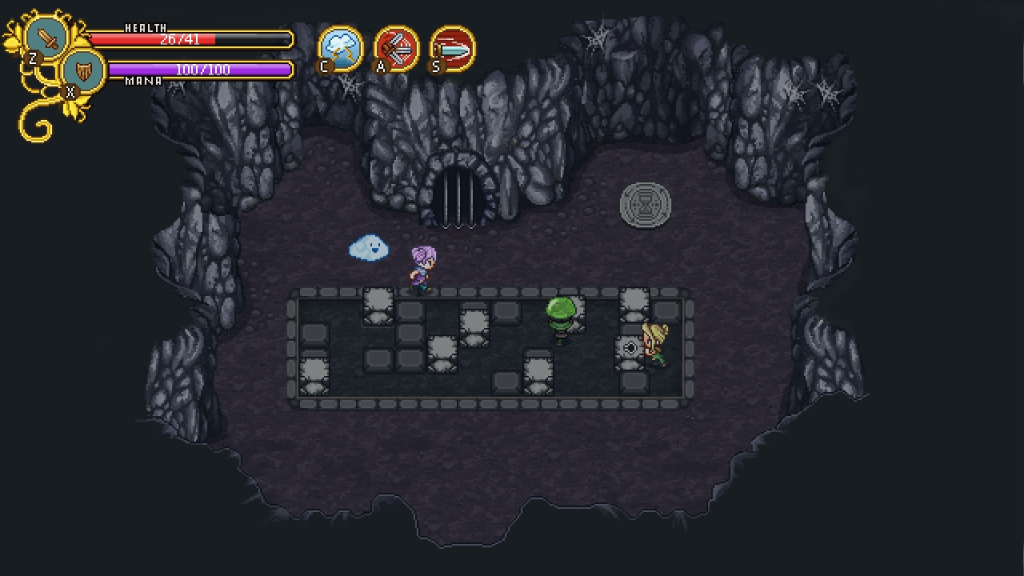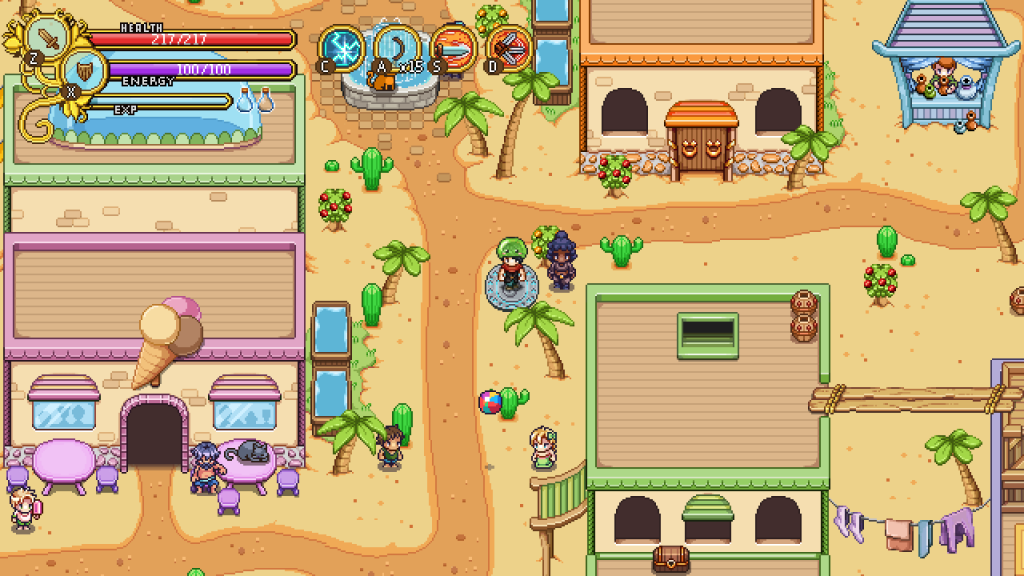 A Visual Novel-Spinoff of Secrets of Grindea, serving both as a companion piece to the original game as well as being it's very own adventure! For now it's in the very early planning stages, so stay tuned for more information.