This week for Secrets of Grindea I've focused on two things: the production book and a bunch of detail work.
I've decided to try and use
NaNoWriMo
as an opportunity to challenge myself and finish most of the production book in one go. For those of you who don't know what NaNoWriMo is, I wrote
a post about it
a while back. But basically, the goal for participants is to write 50,000 words within the month of November. Now, I don't want the production book to be an actual 50,000 words (I think), so whether I do reach that specific goal or not is unclear – my own goal will be to finish the first draft of the booklet, whether that is at 50,000 words or 25,000 words!
As far as those details are concerned, to start off with we have some shattered glass in that final battle room. Since the stained glass windows broke I feel it was a detail that was missing:
Second, a version of Marino's room with two missing rapiers. When we got to that part of the game during our great playthrough, we felt it would be better if there was already one missing from the beginning (Marino has a rapier on him, after all), and once you get a hand on one of them, two should be missing instead. Right now all the rapiers are there until you get one from Marino, at which point only one is missing: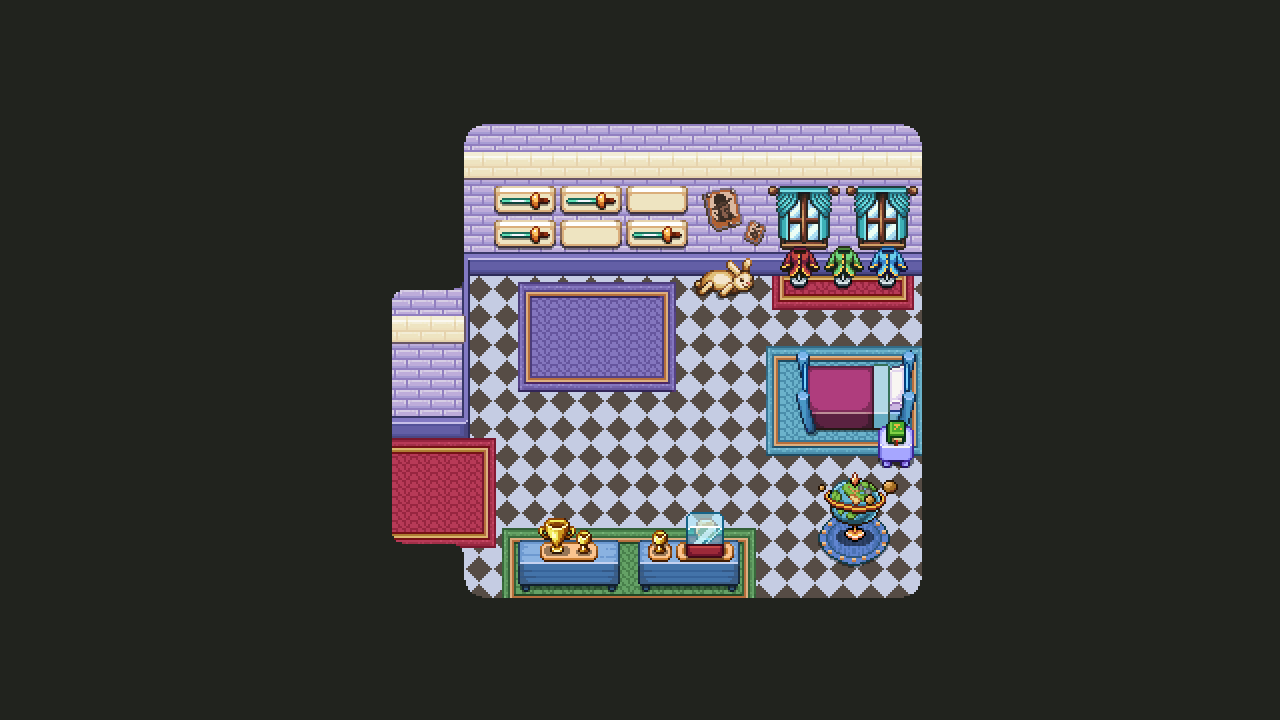 Third detail, which is more than just a detail to be honest, the coffin of Zhamla, floating in the final dungeon: